Top HR-blogs in world - 2011
Беляев Сергей Янович

5 грудня 2011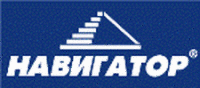 Лучшие блоги об управлении персоналом – 2011 Для тех руководителей и HR-менеджеров, кто хочет расти профессионально и читает по-английски
TOP-50 Human Resourses Blogs of 2011
Раздел 1. Talent Management
1) Fistful of Talent
http://www.fistfuloftalent.com/- Fistful of Talent is Kris Dunn's blog focused on all things recruiting, human resources, talent management, talent acquisition, talent, social recruiting and more.
2) HR to HR 2.0 and Human Capital
http://strategic-hcm.blogspot.com/ - HCM is much more than just a new name for HR. It is also much more than just a 'decision science' focused on measurement and benchmarking. HCM is an evolving approach to creating value in an organization based upon the capability of its people. Learn more about it at Jon Ingham's blog.
3) HR Web Café
http://www.hrwebcafe.com/- HR Web Café is James Walter's workplace blog about employment issues, people matters, and work trends.
4) Human Capital Institute
http://www.hci.org/- HCI is the global association for talent management and new economy leadership, and a clearinghouse for best practices and new ideas. Their network of expert practitioners, Fortune 1000 and Global 2000 corporations, government agencies, global consultants and business schools contribute a stream of constantly-evolving information, the best of which is organized, analyzed and shared with members here.
5) Talent HQ
http://www.talenthq.com/- Talent HQ is a premier online news and information channel for the recruiting and human resources community. Jason Boss delivers both original and practical content – from the viewpoint of a practitioner.
6) Profitability Through Human Capital
http://intellectualcapitalconsulting.blogspot.com/- This blog is designed to discuss how organizations are leveraging their human capital in order to increase business results through increased productivity, efficiency, and accountability. By understanding the linkage between employee engagement and customer engagement, companies can focus their efforts on what matters most.
Organizations
7) Orgtheory
http://orgtheory.wordpress.com/ - Brayden King is an assistant professor in the Kellogg School of Management at Northwestern University. His research is in the areas of organizational theory, economic sociology, and social movement theory. Broadly, he studies social change as it occurs through organizational processes. Follow his thoughts here.
Flip Chart Fairy Tales
http://flipchartfairytales.wordpress.com/- Flip Chart Fairy Tales offers personal reflections on business, the world of work and "the general organizational crap that we all have to put up with in the course of our employment," or, how people behave in organizations, how they are managed, how they are rewarded.
9) Authentic Organizations
http://authenticorganizations.com/- CV Harquail is an organizational strategist, consultant, change advocate, and organizational identity/reputation scholar with a PhD in leadership and organizations. She researches, writes, teaches, consults with and advises organizations about the relationships between organizational identity, actions, and purpose.
Compensation
10) Workers' Compensation
http://workers-compensation.blogspot.com/- Jon L. Gelman is nationally recognized as an author, lecturer and skilled trial attorney in the field of workers' compensation law and occupational/environmental disease litigation. This is his blog, which offers an analysis of trends and developments in workers' compensation law throughout the U.S.
11) Workers Comp Insider
http://www.workerscompinsider.com/- This is Lynch Ryan's blog about workers' compensation, risk management, business insurance, workplace health & safety, occupational medicine, injured workers, insurance webtools and technology and related topics
12) Work Comp Roundup
http://blog.reduceyourworkerscomp.com/- Work Comp Roundup is a discussion forum for employers to learn about workers' compensation cost containment techniques and strategies. They are experts in the workers' compensation cost containment niche and have been helping employers reduce workers' comp costs for over 20 years.
13) Compensation Force
http://compforce.typepad.com/compensation_force - In Compensation Force, Ann Bares offers practical news, information, tips and musings about employee performance and compensation.
Career Development
14) Brazen Careerist
http://blog.penelopetrunk.com/ – Penelope Trunk is co-founder of Brazen Careerist, a career management tool for next-generation professionals. She launched the site to create a large-scale community for young people to manage their careers for the new millennium.
15) Careerealism
http://www.careerealism.com/- In 2008, JT O'Donnell founded the career advice site, Careerealism.com which is now a top 5 world-ranked career advice blog, featuring the best career experts in America.
16) All Things Workplace
http://www.allthingsworkplace.com/ – Steve Roesler is an award-winning writer and speaker on leadership, management, and career management topics and can be followed online at the popular All Things Workplace blog.
17) Jane Has A Job
http://www.janehasajob.com/- Jane Has A Job is Emma Chase's attempt to bring to the web what she was looking for but couldn't find — a site for working women that addresses all aspects of their lives, not just one component like career advice or fashion. So, we have both career advice AND fashion here.
18) Career Hub
http://www.careerhubblog.com/main - Louise Fletcher's mission is to help people take charge of their job search, build confidence and advance their careers. She founded Career Hub to further that mission by connecting job seekers with the best minds in career counseling, resume writing, personal branding and recruiting.
19) JibberJobber Blog
http://www.jibberjobber.com/blog - What is JibberJobber? Is it a job search tool? Is it a networking tool? It is more like a personal relationship manager that allows you to do everything you need to do to manage a job search and optimize your network relationships – for the duration of your career!
20) Water Cooler Wisdom
http://alexandralevit.typepad.com/wcw - Alexandra Levit has ten years of experience providing integrated marketing communications solutions for Fortune 500 companies and is also skilled at providing guidance regarding twenty-first century motherhood, human resources and general business issues, and entrepreneurship.
21) The Chief Happiness Officer
http://positivesharing.com/ - Alexander Kjerulf AKA The Chief Happiness Officer is one of the world's leading experts on happiness at work and the best-selling author of 3 books including Happy Hour is 9 to 5. "Because loving what you do is just that damn important!" he says.
22) Work Happy Now!
http://www.workhappynow.com/ - For over three years Karl Staib has uncovered secrets to doing work we love. So why are some types of work enjoyable while other types of work are torturous? In this blog he breaks down the motivation behind doing great work and creates work hacks that help you become happier, more productive and successful.
23) Seasonal Human Resources Blog
http://www.coolworks.com/blog/shr-news - This blog offers links, thoughts and tips of use to seasonal human resources managers.
HR Law
24) Workplace Prof Blog
http://lawprofessors.typepad.com/laborprof_blog - Workplace Prof Blog is designed for law school professors teaching Employment Law, Employment Discrimination, Labor Law, Benefits, and related courses. Entrepreneurs can benefit just the same.
25) Manpower Employment
http://manpowerblogs.com/toth – This blog is designed to provide you with up-to-the-minute employment law information without putting you to sleep. Take a look around. You'll find entertaining videos, provocative questions, practical tools, legal alerts – even an employment law sing-a-long.
26) Today's Workplace
http://www.todaysworkplace.org/- Your source for the latest developments in workplace rights and employment law, Today's Workplace is the blog written by Paula Brantner, Executive Director of Workplace Fairness. In each entry, Paula focuses on legal and political information relevant to employee rights and fairness issues in the workplace.
27) Texas Employment Law Blog
http://www.texasemploymentlawblog.com/- Christopher J. McKinney is board certified in Labor & Employment Law by the Texas Board of Legal Specialization. His practice is dedicated to civil litigation matters, with a particular emphasis on cases involving state and federal employment laws. Get all of his inside tips here.
HR 101
28) HR Morning
http://www.hrmorning.com/ – HRMorning.com is a website that Hr Executives count on for news, advice, insights and information that keeps them up to date, their companies in compliance and everyone performing at their best.
29) HR Bartender
http://www.hrbartender.com/- Sharlyn Lauby is an HR pro turned consultant. She created the HR Bartender blog so people would have a friendly place to discuss workplace issues. And since, over the years, she's developed an appreciation for the culinary arts you'll see some of that here too. So, pull up a stool and order your favorite drink . . . the bar is always open.
30) Employment Intelligence
http://www.xperthr.co.uk/blogs/employment-intelligence - Employment Intelligence brings you perspectives on the changing workplace from the award-winning editorial team behind IRS and XpertHR. This blog includes news, commentary and analysis on employment law, employee relations, recruitment, retention, reward and work organization, focusing on the UK and EU.
31) HR Daily Advisor
http://hrdailyadvisor.blr.com/- HR Daily Advisor is what many human resources professionals call the most unique and useful HR site on the Web. It is BLR's free daily source of HR tips, news, and advice.
32) Inflexion Point
http://www.inflexionadvisors.com/blog – Inflexion Advisors is a strategic consulting firm that works at the intersection of senior HR executives, service providers and industry analysts. Get their inside insight here.
33) Ask A Manager
http://www.askamanager.org – Alison Green thinks about management and hiring and systems for getting things done pretty much constantly. So if you're not sure what the hell your manager is thinking, or how to ask for a raise, or whether you might be in danger of getting fired, or how to act in a second interview … ask away.
34) HR Observations
http://omegahrsolutions.com- Omega HR Solutions  uses creative human resource solutions to provide answers to time, money and service issues with employers and their employees. It was founded by Mike Haberman, otherwise known as "The HR Compliance Guy," and this is his blog.
35) KnowHR Blog
http://www.knowhr.com/blog- KnowHR serves up straight talk about human resources, communication and technology. Their goal is to help you make work better.
36) HR Forum
http://gneil.blogspot.com/- G.Neil, one of the nation's leading provider of HR solutions, is happy to host HR Forum as a place for people managers, business owners and human resource professionals to exchange views. In this space, you'll find opinions on HR trends, timely issues and compliance best practice tips.
37)  HRMarketer
http://hrmarketer.blogspot.com/- HRMarketer is a blog dedicated to the human resource marketplace, buyers and sellers, employers and vendors.
Leadership
38) The Engaging Brand
http://theengagingbrand.typepad.com/ – Branding, engagement and social media thoughts of Anna Farmery, and the home to the four years nominated for Best Business Podcast, The Engaging Brand.
39) Execupundit
http://www.execupundit.com/ – Michael Wade knows the challenges faced by individuals at all levels of the workplace. He has been helping organizations with sensitive management issues for over 30 years and continues to coach executives, managers, and employees on how they can get from "very good" to "extraordinary." This blog offers commentary by Wade on leadership, ethics, management, and life.
40) Epic Living
http://epicliving.blogs.com/epic_living – Eric Pennington is the Founder and Chief Idea Spreader for Epic Living, LLC. He is a passionate thought leader who has helped organizations capitalize on the power within their people through revenue growth, leadership training/development and Epic conversations.
41) Great Leadership By Dan
http://www.greatleadershipbydan.com/ – Dan McCarthy has been a practitioner in the field of leadership development for over 20 years. He's currently the Director of Executive Development Programs at the University of New Hampshire's Whittemore School of Business and Economics. Get his leadership tips here!
42) Three Star Leadership
http://blog.threestarleadership.com/ – If you are a boss at any level, this blog will give you insight, information, and pointers to resources to do a better job and live a better life.
Recruitment
43) Simply Hired Blog
http://blog.simplyhired.com/ - Simply Hired is a vertical search engine company based in Silicon Valley, and they're building the largest online database of jobs on the planet. Their goal is to make finding your next job a simple yet effective, enjoyable journey.
44) Sirona Says
http://blog.sironaconsulting.com/sironasays - Andy Headworth is the owner of Sirona Consulting, and helps and advises companies about recruitment strategy, processes, methods and social recruiting.
45) The Recruiters Lounge
http://www.therecruiterslounge.com/ – The Recruiters Lounge is a blog that explores the wacky world of employment with news, articles, comics, videos, podcasts and more.
46) Six Degrees from Dave
http://sixdegreesfromdave.com/ – Dave Mendoza's recruitment blog spotlights Talent Acquisition industry leaders, sourcing gurus, global staffing best practices and social networking. Through their stories, he spotlights global staffing practices, leading-edge sourcing techniques and best practices.
47) Recruitment Views
http://www.recruitment-views.com/ – Stephen Fowler offers his views and thoughts on the recruitment industry as an ex-recruitment consultant.
HR Technology
48) Vendorprisey
http://theotherthomasotter.wordpress.com/ - In his day job, Thomas Otter is a Research Director at Gartner, covering the Human Capital Management-HR technology space. In his off time, he writes this blog. Follow it to gain his inside thoughts on the technology that is changing the HR industry.
49) Building Social Business
http://gauteg.blogspot.com/ – Gautam Ghosh offers his thoughts on the next kind of workplace. He specializes in the areas of HR, Organization Development and how businesses can leverage social media for organizational learning and employee engagement.
50) SystematicHR
http://systematichr.com/- SystematicHR is a human resources blog about the intersection between HR process and HR technology. It is where HR strategies become the practice of service delivery.
Источник: http://www.evancarmichael.com/blog/